Edwards, Wolves offense finding rhythm under Finch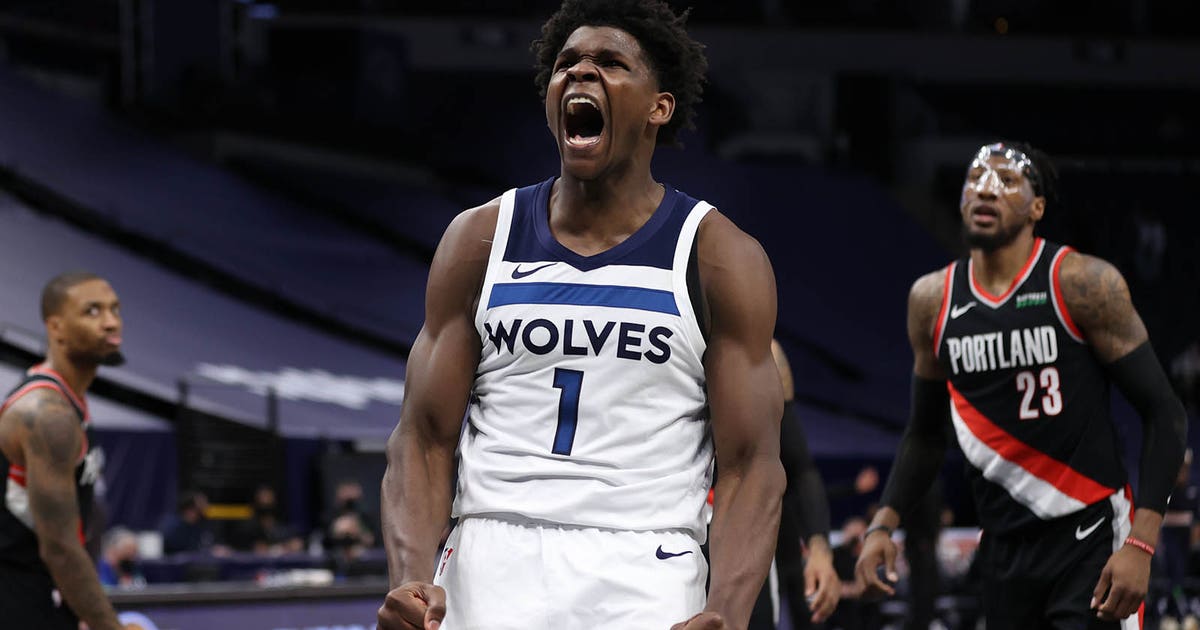 The Minnesota Timberwolves are finding some rhythm under new head coach Chris Finch.
Winners of two of their three games following the All-Star break, Minnesota has been rolling offensively. The Timberwolves are averaging 123.3 points per contest in that span, which ranks third in the NBA, while notching the fifth-best field-goal percentage (51.6%) in the league.
Minnesota has been even better in the second half of those games. In the final two quarters, the Timberwolves are averaging 66.3 points while shooting 54.6% from the field and 48.1% from 3-point range.
More Timberwolves coverage
Of course, most of that damage was done by the Wolves youngsters, as 87.8% of the team's points this season have been scored by players 25 years old or younger. That's the highest clip in the league by a large margin. Memphis ranks second (72.2%), followed by Oklahoma City (71.6%).
The Los Angeles Lakers, who host the Wolves in a Tuesday night clash, rank last in that category, as just 17.4% of their points have been scored from players 25 years old or younger.
All but three players on the Wolves roster are 25 or younger — Ed Davis (31), Jake Layman (26) and Ricky Rubio (30). The Lakers, meanwhile, have just five players on roster younger than 26, and only two see consistent minutes — Kyle Kuzma (25) and Talen Horton-Tucker (20).
Every night, it seems the Wolves' youngest player on their roster — 19-year-old Anthony Edwards — is figuring out the NBA game more and more.
Coming off a career-best 34 points in Minnesota's win over Portland on Sunday, Edwards has scored 20+ points in six of his last seven games. He's averaging 25.3 points per contest while taking 21.8 attempts from the field in four games this month.
Through 39 career games, Edwards has racked up 618 points. That's 12 points away from the second-highest mark through a rookie's first 40 contests in Timberwolves history, set by Karl-Anthony Towns with 629 in 2015-16. With 702 points in 40 games, Christian Laettner owns the record from his notable 1992-93 rookie campaign.
Edwards has 13 games of 20+ points this season. He's one short of the Wolves rookie record through a player's first 40 games (14), set by Laettner and Andrew Wiggins (2014-15).
So, with a big game Tuesday night, Edwards can make some Timberwolves rookie history. As he's done all season.
The Wolves and Lakers tip off at 9:30 p.m. The game will be televised on FOX Sports North, with "Wolves Live" beginning at 9 p.m.
Statistics courtesy Sportradar
Source – Fox Sports News