Re: Cattle graze in dry reservoirs as drought grips Istanbul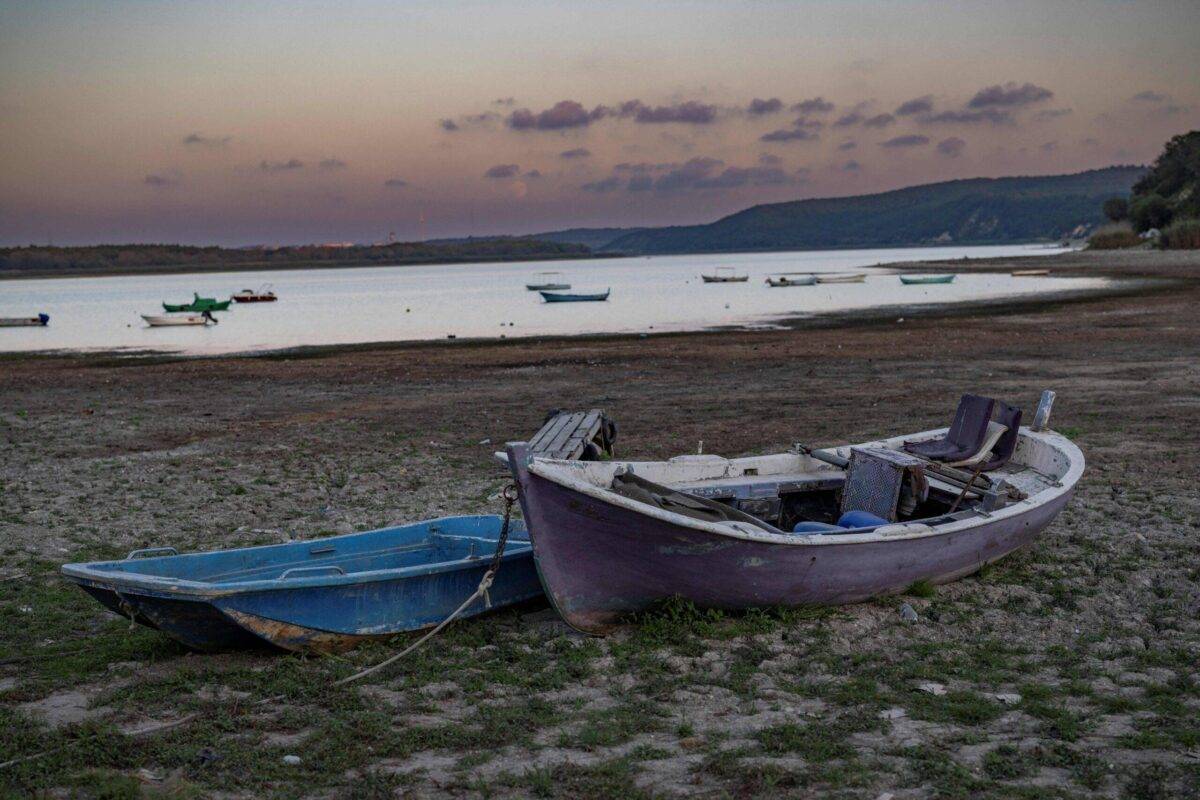 Cattle now graze and sunflowers grow in the dried lake bed of the Terkos Dam outside Istanbul, where a drought this year has reduced water levels in the reservoirs of Turkiye's largest city to their lowest in nearly a decade, Reuters reports.
In the 11 months to September, Turkiye's north-west received 23 per cent less precipitation than average, according to the Turkish State Meteorological Service. In August alone, it was 74 per cent lower than average, and down 90 per cent from last year.
At Terkos Dam – among the fullest of Istanbul's 10 reservoirs – water levels are around 9 per cent. Overall levels are under 25 per cent, the lowest since 2014, risking water rationing and jeopardising some farming for its 16 million people.
Fishing boats are grounded along the dam's old water line. Nearby, villagers have planted sunflower fields to cultivate land left where the lake once was.
Mehmet Emin Gergili, a 45-year-old shepherd, said the water had receded significantly since he first came to the Terkos Dam to graze cattle, three months ago.
READ: Drought hits Turkiye's Lake Sapanca as water recedes by 40 meters
"There was no grass, it was all water. But now the cattle can go all the way to the other end. The water recedes every day," he said, standing in the lake bed and pointing off toward the new water line in the distance.
Villagers in nearby Ormanli, which depends on Terkos Dam water, could not sow most of their rice fields this year due to a lack of rain. Villagers at the local teahouse complained of subpar yields in 2023 that had slashed their income.
Farmer Cavit Gurbuz, 68, said residents had planted rice paddies here since 1958. They tried sowing different crops this year, but the soil was not suitable.
If you could see the field, it is cracked so wide your foot could go into it. It hasn't rained for a year. There has not been drenching rain for a year
he said.
Gurbuz, standing next to a dry former rice paddy that had not been left fallow, said 25,000 acres of soil would normally turn into a lake when floods arrived every year.
"We did not plant everywhere (this year) – only along the river where we could water them, if needed. But we couldn't even water those because there is no water and the river is not flowing," he said. "We are very pessimistic (about coming years). Drought is raging everywhere."
Hot summer consumption
Tugba Olmez Hanci, head of the Strategy Development Department at Istanbul Water and Sewerage Administration (ISKI), said there was no need to be alarmed about a water shortage yet, as there were sources outside the city that could supply.
"The changes in climate we are experiencing, the drought or very heavy precipitation we see in different years, is a problem arising all over the world," said Hanci, also an Environmental Engineering Professor at Istanbul Technical University.
She said authorities did not expect rain in September but that some models forecast precipitation in October. ISKI has cut supply for watering gardens and landscaping since late August, but Olmez said there were no plans yet for further rationing.
Adding to Istanbul's concerns is a sharp rise in summer water consumption, which averaged 3.25 million cubic metres per day this year, compared to 3 million in 2022. On some days in July, it surged to 3.5 million cubic metres, Hanci said.
She attributed the rise to Istanbul's swelling population and said the actual number of people living in the city is far more than the official 16 million, given the presence of unregistered migrants.
"As the population rises, water consumption will rise. But, together with this, we can also see certain increasing trends in water consumption that come with extreme heat."
READ: A significant field of diplomacy: Trans-boundary water politics
Source – Middle east monitor